Hello everyone! I'm so honored to be working on this next blog tour, for author Hurri Cosmo's "The Ex's Boyfriend". I had the pleasure of working on the author's last book, The Superior Jewel, and I have always been so honored and proud to work with and connect with authors and writers in the (or who celebrates the) LGBTQ+ community. I hope everyone will check out this amazing excerpt, and the chance to enter this giveaway as well.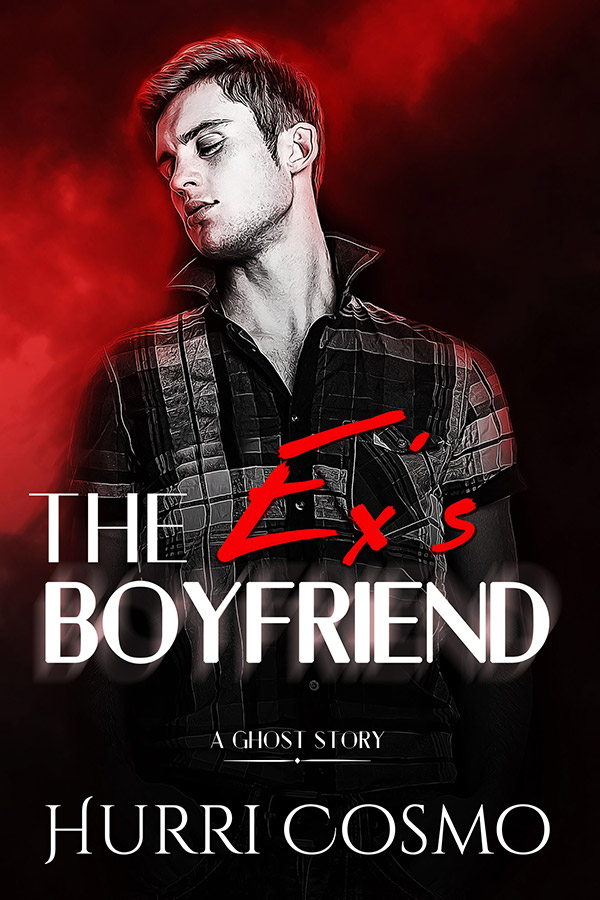 Hurri Cosmo has a new MM paranormal ghost romance out: The Ex's Boyfriend. And there's a giveaway!
Mark has always been a Dominant. The Top in every relationship. Just ask Leon, his very ex-boyfriend, because that's what he told Mark he was.
Okay, Mark's only had the one relationship so the 'always' was a reach, but it didn't matter. It was more than over with now, and Leon was long gone. That is until Leon felt it necessary to show off his new boyfriend, a gorgeous mountain called Rogan, by evidently telling him that Mark was stalking, bullying, badgering, harassing and get this, abusing him.
"He'll kill you, Mark, because he loves me and wants to protect me."
From whom? Skinny little Mark? What a joke. Because all Mark has ever done was exactly what Leon told him to do and that now included staying as far away from Leon as he could get. But how can he do that when Leon is hell-bent on proving all the lies he's told Rogan about Mark were true, and by any means possible except the actual truth? Thankfully, it seems Rogan's not quite as clueless about Leon's wild imagination as Mark has always been. In fact, the big, beautiful man has come to Mark's rescue a couple of times and has made it clear, Leon and he are not a thing. At least, not anymore.
Which is good since Mark is going to need Rogan's help. Mainly because something else is out to get Mark. Something not Leon.
This something isn't even human…
---
Giveaway
Hurri is giving away an Amazon gift card with this tour:
a Rafflecopter giveawayhttps://widget-prime.rafflecopter.com/launch.js
Direct Link: http://www.rafflecopter.com/rafl/display/b60e8d47210/?
---
Excerpt
They took the elevator to the sixth floor and headed cautiously down a deserted hall. Okay, maybe it was only Mark who walked warily. Rogan marched slightly ahead of him and seemed to barge down the hall with his chest puffed out like some storybook bodyguard protecting the prince. However, no apparitions flew out at them this time, no lights exploded trying to kill them. When they got to Mark's apartment, Rogan snatched the set of keys Mark dug out of his pocket and opened the door of 612 and attempted to turn on the light.
"It doesn't work," Mark remarked. "It never has."
As if that might have been important in the whole scheme of things, Rogan turned to him. "Really? Why?"
"I have no idea. They have never been able to fix it, either."
Rogan grumbled a string of profanities against landlords as he pulled out his phone. "Hey Raptor. Flashlight." The phone shot out a bright beam and Rogan shined it into the apartment. "Where is a switch that does work?"
"Right here." Mark glanced around the apartment before he tiptoed over to the switch in the kitchen and turned it on. The apartment lit up enough to see that everything was normal―so to speak. The destroyed TV was right where it had been when they left, debris still everywhere. Not the chaos Mark had walked into with Leon, but shivers of that time chased through him as well. "What I don't get is why you don't even have a scratch on you."
"That is a mystery," Rogan murmured. "What's even more an unknown is why you were basically sliced in the first place. Cut, I would understand. But sliced?" He walked over to the large, jagged piece laying against the wall, the piece that had been laced with blood but no longer appeared to be and picked it up. "This should never have been sharp enough to do that." He brought it over for Mark to see.
"Fuck," Mark whispered as he gazed at the piece of plastic. "It's… like a knife." And it was. The six-inch, razor-edged side appeared paper thin, to the point of it being see-through. As if someone had purposely honed it down to that sharpness. "But… didn't it have blood on it?"
Rogan narrowed his eyes and glared back at the plastic as if it had just lied to him. "You're right. It did. Exactly my point."
"Which is?"
Rogan glanced briefly at Mark. "This isn't right. I mean, how does something like this even happen?" Rogan's lips pursed together.
"So, what are you saying?"
"I'm not sure." Rogan gazed down at Mark. "And I don't like not knowing. I will find some answers. That I promise." He sighed. "Now what do we need to take with us so we can get out of here?"
Mark packed a backpack while Rogan kept watch. Mark would have thought it laughable if he wasn't so panicked. It was one thing to be bullied by Leon. Quite another by a ghost.
"The extra apartment key is in the kitchen drawer," Mark told Rogan as he threw the backpack over his shoulder.
Rogan immediately reached over and grabbed the backpack. "Go get it. I got this."
Heat climbing Mark's face he walked quickly to the drawer. "I can carry it. I'm not a princess."
Rogan smirked but remained silent as he adjusted the backpack and held out a hand to accept the key. "Thanks," he said, winking at Mark when he dropped the key in his hand.
"I don't know what you plan on doing but have at it."
Rogan grimaced as if he were guilty of something and shook his head.
When they arrived at Mark's dad's house, Rogan insisted on walking Mark in. "I didn't keep you safe like I promised. He deserves an explanation."
"Are you kidding me? I'm not some fragile teenager on a date. Besides, I can take care of myself."
"I know that. But security is my job, and I should have…"
"Should have what?"
"Known." He knocked on the door.
"Known? How? Why?"
But Rogan remained silent. Except it was clear he was battling something in his head.
"Whatever," Mark mumbled. "Just… I can take care of myself." Mark went to knock as well but the door flew open in front of him, Mark's dad standing on the other side.
"What the fuck is going on out here?" Rob snarled, startling both Mark and Rogan.
"Sir!" Rogan nearly shouted back, gaining the older man's attention. Then he lowered his voice probably realizing how loud he was being. "Mr. Corda. Sorry to wake you…"
"What the hell happened to you?" Rob grabbed Mark and pulled him into the house. "Why the bandages?" He turned his attention back to Rogan. "Why is my son covered in bandages?"
Mark took immediate offence. "Dad, I'm standing right here! Ask me!"
"Um… sir…" Rogan interrupted. "it's a long story."
---
Author Bio
I am Hurri Cosmo and I live in Minnesota where I hold tight to the idea that here, where it's cold a good part of the year, I won't age as fast. Yep, I avoid the truth as much as I avoid mirrors. But one of the reasons I love writing is reality doesn't always offer up a "happily ever after" and being able to take control of that is a powerful lure.
Being a happy ending junkie, writing just makes them easier to find. Oh, I don't mind "real life" and I do try to at least keep it in mind when I write my stories, but I truly love creating a wonderful couple, knowing they will fall in love and have their HEA. Every – single – time. And, of course, that is exactly the reason I love reading this genre, too.
Give me a glass of red wine, some dark chocolate, and my computer, whether I am reading or writing, and I will entertain myself for hours. The fact I actually get paid to do it is Snickers bars on the frosting on the cake.
Author Website: https://www.hurricosmo.com
Author Facebook (Author Page): https://www.facebook.com/hurri.cosmo
Author Twitter: https://twitter.com/HurriCosmo
Author Goodreads: https://www.goodreads.com/author/show/6466687.Hurri_Cosmo
Author Amazon: https://www.amazon.com/Hurri-Cosmo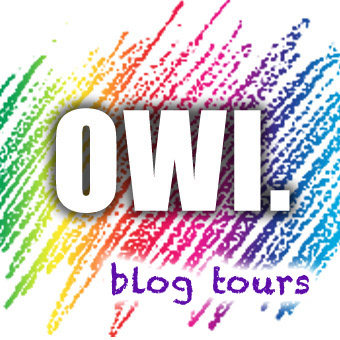 Exclusive Excerpt
Two nights later Anna, Rogan and Mark were standing at the back warehouse of Streeter Manufacturing. Rogan had a couple of his people help haul the boxes to the entrance but told them they were not needed for anything else. Mark understood the reason but didn't necessarily agree with it. He was thinking the more humans in this place, the better. Rogan had made it clear he had no idea how this night would go.
"Why night, Rogan? Why darkness?"
Rogan only rolled his eyes at him.
Shit.
Anna had brought all kinds of things with her. She was the first to enter the space burning some foul-smelling thing. 'Smudging' is what Rogan whispered to him.
"What's it supposed to do?"
"Clean the space."
"Of what?"
"Bad energy."
"I thought you wanted the bad energy to come, not run and hide."
"Yes…" Rogan shook his head. "It's complicated."
"Hmmm."
They set up the equipment, seven each of the Molecular Polarization Arrays and Variance Sequencers, after Anna finished her chants, of which, the words and tone of voice oddly sent shivers through Mark. He never saw the stone that she banged on the cement either, Rogan explaining that that was what it was, but the vibrations of each tap seemed to shake his very bones. Finally done, the two of them picked a spot to wait for the action to start, Anna decided to venture to the other side of the warehouse.
"Are you okay with her being all the way over there?"
Rogan huffed. "She does what she does. I don't question her. I'm grateful she once again listened to me that this damn shadow was back."
"Oh."
"It's not like that," Rogan whispered. "She knows things and sees things that I just don't. I have to trust her judgment of what she feels she has to do in a space and where she thinks she needs to be. Just as she implicitly trusts me and my equipment to do what we do."
"How long will we have to wait?"
"Honestly, I expected to be interfered with as we set up the equipment. The last few times I have entered this space the shadow has attempted to stop me."
"So, you don't know?"
"I do not."
"Okay. So, we wait."
And wait they did.
And waited.
"There's no sign of the shadow," Rogan whispered after they had sat silently for what seemed to Mark hours.
"Is that a problem?" Mark whispered back. He had been crouched down ready to spring to action, but his legs and feet were completely asleep now. He needed to move. He squirmed to scratch an itch he could not find.
"Might be." Rogan glanced at him, his eyes narrowing. "My equipment needs to have close proximity with the energy, or it can't even read it much less capture it."
"That's unfortunate." Mark squirmed some more trying to allow blood to flow back into his lower extremities but then the pins and needles began in earnest. Oh hell. He wouldn't be able to stand now anyway.
"Are you alright?"
"No. I have to go to the bathroom."
"Are you serious?"
"Yeah. Bad." It was true. The moment he thought it, he couldn't think anything else.
"I really don't want you out of my sight."
Mark's heart stuttered. "I don't want to be out of your sight." Mark wiggled some more. "But I got a go."
Rogan sighed. "I could go with I suppose. Not much going on here anyway. I'll radio Anna." Rogan had insisted on the walkie talkies if Anna wanted to be separated. She had complied as long as the volumes were low, and it didn't interfere with her aura. "I'm walking with Mark to the bathroom," he announced softly into the radio.
"You're what?" came the instant reply.
"Mark has to go to the bathroom. I don't want him going alone. We'll be right back."
"Fine but be careful."
"Don't worry. We will."
They left the warehouse and Mark led the way to the bathroom nearest the back warehouse area which happened to be the same one that he had accused Leon being in. Maybe he should have gone to the one in the other warehouse. Too late now. Didn't matter. He would be fast. Mark slipped into a stall while Rogan remained at the main door. He kept it open as he gazed out. "Do you think it will show?" Mark called from the stall.
"I have no idea."
After he finished, Mark went to the sink to wash his hands. "Have you had this happen before where the ghost never shows?"
"Yes." Rogan said as he continued to gaze beyond the bathroom. "Sometimes in big areas like this or like your apartment building ―"
"Or yours."
"― or mine, an energy can move around. The repeats can also be random. I have had several incidents where I was called to what I understood to be a very active sighting and before I could do anything, the activity stopped. Completely."
"Wow. Unpredictable."
"Very. That was going to be my next focus. Some sort of way to detect the paranormal that isn't active. Find even dormant paranormal energy. I would be able to rid a place of the ghosts prior to there being any problems with them."
"Sort of a housewarming service?"
"Hey. Yeah." Rogan chuckled as he turned to Mark. He lowered his voice to mimic a radio announcer. "Hire Ghost Securities to clear your new home of any and all paranormal energy."
"Um…we'll have to work on that catchy phrase though," giggled Mark as he wiped his hands.
Rogan laughed but then jerked back around with an in-take of breath to look out the door again. "What was that?" he breathed.
"What's wrong?" Mark squeaked as he jumped back from the sink farther away from the door.
"I don't know. Stay here for a moment," Rogan said and left the bathroom, the door swinging shut.
"Oh God, don't leave me," Mark whispered, his heart beating in his throat. He backed up until he was up against the far wall of the small bathroom. Why why why had he agreed to come? Fuck. He slid down the wall as he waited for Rogan to return and put his head in his hands. The stupid endorphins he had been floating on for days now were totally gone and who in their right mind ever wanted to face a fucking ghost. Or a shadow. Demon. Fuck. Clearly Rogan did!
"Marky," came a voice from in front of him. It was more a hoarse whisper, maybe a grumble. One thing for certain, it wasn't Rogan's voice. Fuck. He didn't look up right away. He honestly did not want to see what the thing that wasn't Rogan actually was.
But he knew.